Regular price
Sale price
€23,90 EUR
Unit price
per
Sale
Sold out
Hello Carbofratello! If you choose the " GIFT TICKET " variant contact us at support@carbogang.com!
CARBOKIT FOR 4/5 PEOPLE
All the best ingredients to prepare Carbonara like Carbogang.
The CarboKit contains:
- CarboRecipe written and VideoRecipe with secret access
- MONOGRANO FELICETTI pasta 500g / Massimo Zero GLUTEN FREE pasta 400g
- Artisanal Carbogang hand-worked cheek seasoned 90-120 days - minimum 220g
- Pecorino Romano DOP Carbogang of artisanal production, handmade 200g
- Black pepper from Madagascar imported and selected by Carbogang
All products are shipped vacuum packed inside a thermal bag and have a minimum storage of 30/40 days.
Once received, the package must be kept in the refrigerator.
Condividi
View full details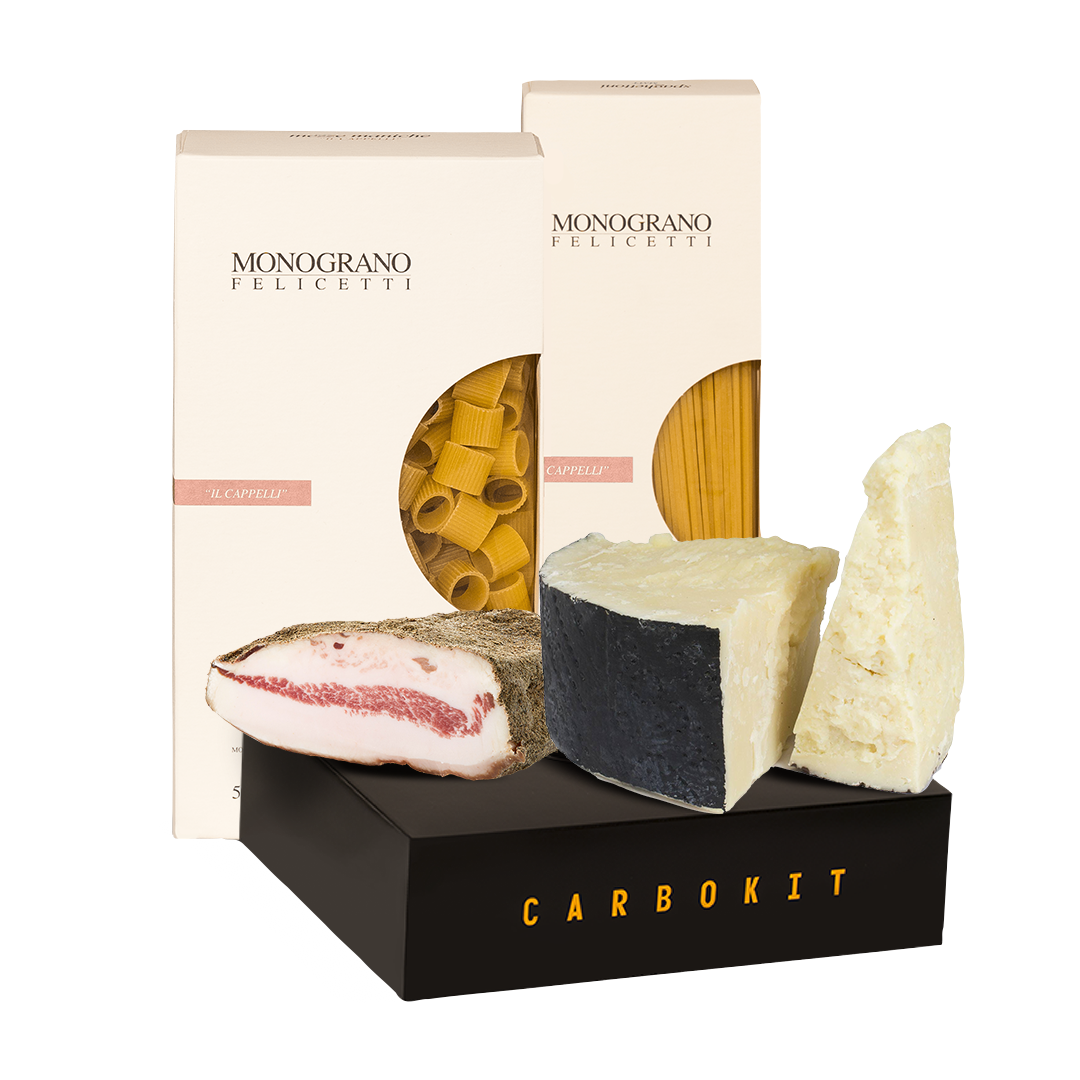 No comment
Order arrived 15 days late and once the products have arrived, they can be thrown away.
Excellent packaging
Punctual order, spectacular and well prepared packaging
The pecorino and the bacon, both vacuum-packed, are inside a thermal bag with travel ice to keep it cold during transport.
Very good !!!!!
Best homemade carbonara
And we also cooked it for a Roman. Smell the bacon as soon as you unwrap it, maaamma mia